Alberto Stegeman of Dutch TV host fame was found to be leading into the high roller event of WSOPC that is currently being held in Rotterdam.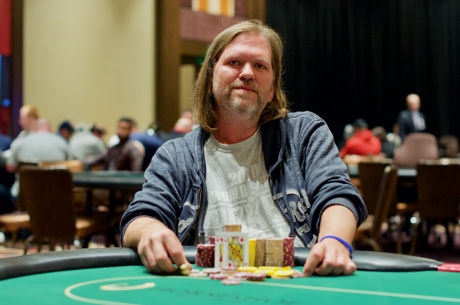 The schedule of the World Poker Tour is an expansive one this year and has Netherlands as one of the novel new destinations or stops. As a result, many native poker stars have emerged at the different events being hosted in WSOPC Rotterdam. The High Roller event was the inaugural one that started the ball rolling on Monday. The buy in was the highest in this event and a field of 38 players started off. As the day progressed there were more registrants and the number moved to 59.
The registration was kept open till the second day for this event that had a €3,500 buy in amount. Many players came to join who had been in Barcelona a week previously, taking part in the PokerStars Barcelona Championship.
There were regulars seen here such as Luuk Gieles, Jans Arends, Mark Roovers and Jasper Meijer van Putten. The event has a re-entry option as well. Roover was a satellite winner who participated in the event. Rob Hollink of Poker Hall of Fame reputation as well as a bracelet winner could not continue beyond the first day. Alberto Stegeman on the other hand, known for his TV program where he goes undercover to expose wrong doings, a popular Netherland TV program, was also a player at the game, having become a regular at the poker tables. He initially busted his stack, but he entered again and ended the day with a massive leading stack of chips. However the second day did change things, but the first day saw him grab the limelight for sure. The WSOPC Rotterdam has certainly stirred things up in a big way for the local players.